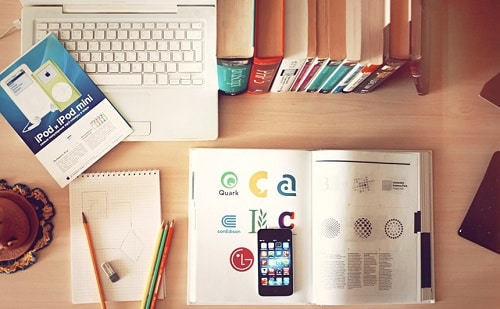 Here is a list of 15 essential tools for college student.If you're studying in a college or about to move to college then this article is going to be very useful for you.
The college move-in checklist will not be the topic of this post, so please have a seat before continuing. That implies that I won't discuss necessities like pillows and sleeping linens.
All of these goods are beneficial to college students and will make your college life easier. Some of them you probably already have, while others you'll need to purchase. And I believe that all of the products on this list should be used by college students.
The list I developed based on my experience and the majority of the things I used in college. So, without further ado, let's get started on the list of…
HERE ARE 15 Essential Tools for College Students:
1. study Table
A study table is the first and most useful thing that college students should use. Studying on a study table sharpens your mind and keeps you away from back pain or neck pain that you often feel while studying in bed.
So, Instead of studying on a bed or couch in a college dorm, use a study table and chair. If you have already then it's good but if you don't have one then I must suggest you buy one. This is one of the best study tables I featured here not only it's good in quality but also you may place many accessories on it.
2. led desk lamp & Led neck reading light
You might have already one study lamp that you use at night study but here I have a multi-purpose led desk lamp that must be useful for every college student.
After watching the below image I don't think I need to tell you about its feature. But to be honest, I had never used this lamp but I wish I had. Isn't it an amazing thing that you should get for college?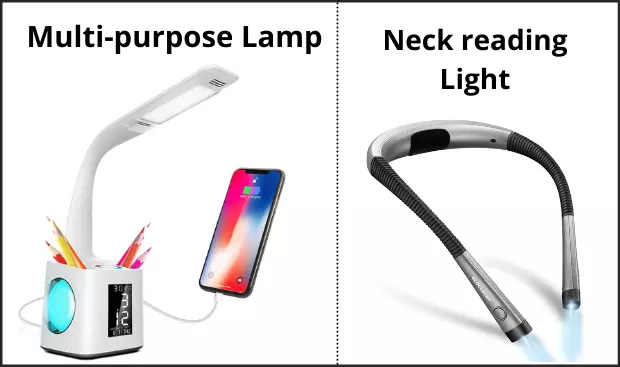 3. sunrise Alarm Clock
An alarm is one of the essential things that college students should use who can't wake up. And for them, this sunrises alarm would be best that wake you up naturally.
But if you don't need this then I have an alternative for you i.e. Alarmy. It's not a study product but a very useful mobile application that most students use for waking up early.
4. earplugs and Noise-canceling headphones
In college distraction and noise are very common and due to this most students can't focus on their studies. So you should not forget to take these essential things in college. Even research has shown that most students use these two things and they have better concentration.
An earplug will not only helpful while studying even it can be also useful in your meditation. Here is the best earplug that I use.
And if you're also looking for noise-canceling headphones then you can get one, which will also help you stay focused while studying. If you have these two items then nothing would be good than it.
5. flashcards and sticky notes set
Flashcards are one of the best study products and one of the best ways to study which works on the Leitner study technique. And flashcards are the things that college students should use to become more creative and have fun while studying.
Even, learning with flashcards, you can remember some information for a long time.
Similarly, you can also use sticky notes to write and stick to something important. These two things are essential for college students. So if don't have one then must buy one, it will be really helpful for your college studies.
6. 5 Subject Spiral Notebook
If you don't want to make your college bag too much heavy with different notebooks then this 5 subject spiral notebook must be useful for you. As the name sounds this special notebook has 5 sections that you can for 5 different subjects.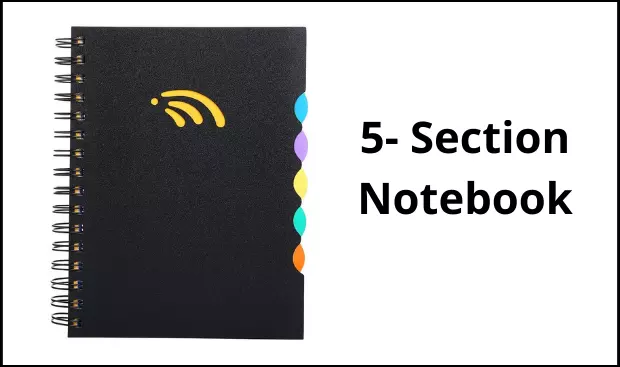 As you may know in college you have to carry many things in your bag. So instead of carrying each subject notebook, you can take it.
7. laptop bag
A laptop bag is one of the essential things that college students should use especially for carrying a laptop. If you have already then don't forget to take it with you. But If you don't have one and want to buy one for college then I must recommend you to buy this laptop bag that I use.
8. study desk and Reading pillow
If you like to study in bed or sometimes you want to relax your body while studying in bed then these two things you must bring for college.
If you'd have read my blog on how should you study in bed then you must know how a study desk and reading pillow are helpful while studying in bed. These two things keep you away from back and neck pain while studying in bed.
9. wood Phone Docking Station
College students often forget where they keep small things like a watch, keys, wallets, chargers, and others but with the help of this tool, you can organise your small items easily.
This item you must get for college if you forget easily where you keep those small things. This eco-friendly tool also provides a charging station & organiser.
10. mini Coffee maker
You stay in college which means you might have your commune. And if you're fond of coffee then this item can be very useful for you and you should not forget to take it to college. And if you don't have then I found a mini coffee maker that you should buy for college.
11. Kettle
A kettle is again an essential thing that you should get for your college. Many times you may need to boil water or maybe drink boiled water. So if you have a kettle then don't forget to bring it to your college. And if you don't have then here is one of the best kettles that I use for myself.
12. Steam Iron
Stream iron is also a useful thing for college students. If you won't wanna go for laundry every day and like to press your clothes by yourself then you probably need this steam iron. If you already have a steam iron at home then take it with you to college.
If you wanna buy then here I found one of the best steam iron for students.
13. Small Whiteboard
A small Whiteboard is one of the most useful things that college students should use.
Many times you may need to solve problems in rough and therefore you don't need to use notebooks if you have a small whiteboard. Even, you can use it for many purposes like writing a new quote every day to motivate yourself, describing anything in better ways, or solving math problems in the room.
Not only for college students, but a whiteboard can also be useful for every student. If you don't have one then you can buy one.
14. Extension
An extension is one of the essential tools for a college dorm. You might face a problem with your small cable charger and in any case, if you share your room with others then you may fight also for a charging point. So, it's better to buy an extension for your college.
Here is one of the best extensions.
15. Motivational Wall Art
If you want to spread positivity in your college dorm then Motivation wall art can work great for you. These motivational and inspirational posters make your college dorm beautiful.
Even with these posters, you may get many benefits that every student's college students need…
Get focused and stay motivated
Make your mood to study effectively
keep you on track with your goals
Fills you with positive energy
16. Stainless Steel Thermos
Stainless Steel Thermos is again a very useful thing for students who want to keep water in the same state. If you're a coffee or tea-addicted person then a thermos can be very useful for you. Even if you drink cold water or a little hot water then you should not forget to take this.
Here is the best thermos which I used for myself.
17. Fitness Tracker Watch:
Some research has shown college students never take care of their health and which is absolutely true. Doing a workout at the gym is good but you should also monitor your health on a; daily basis and for this, you must buy a Fitness Tracker watch. And, I would recommend every college student should use this useful product.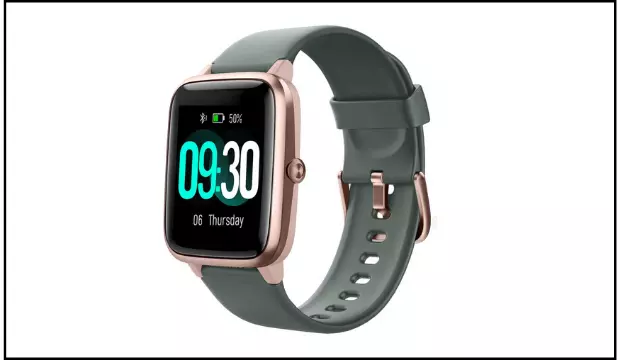 18. Blue Light Blocking Glasses
If most of your work is spare on electronic devices then I can understand how it could be exhausting to watch all-time screens and fight headaches and many other problems. And therefore I must recommend you to use Blue light-blocking glasses. These glasses provide you with less eye strain and fatigue and also keep you away from headaches.
Here are the best glasses that I use and I'm pretty sure they will fit you very well and you'll like them too.
IF YOU LIKE THE BLOG THEN DO SHARE IT WITH OTHERS
You can check more such blogs on our blog website